Ok, I'm not Batman. But honestly, who would want to be? I mean sure, there's Catwoman, and being a super-genious come billionaire playboy. There's the Batmobile too. And of course the gadgets. And the weapons. And the martial arts. And the cape – by God, the cape! Wait, what was I saying?


Oh yeah, I'm Batman. Damn, I wish I was Batman.
The Caped Crusader
Batman, like most things, had a humble beginning. Debuting in National Comics Publications' Detective Comics Issue #27 way back in 1939 (looking pretty much the same as always, pictured above), the hero known as 'Bat-Man' was an immediate success.
The artist Bob Kane actually drew the first visage of our Dark Knight, in what writer Bill Finger remembers to be 'red tights'. Wow. Anyway – he described him as swinging on a rope with a set of 'bat' wings on his back, inspired by the Da Vinci sketch of the ornithopter flying device.
In 1989, Kane released an autobiography, which detailed Finger's contributions to Batman – which luckily tore us away from a domino mask and red tights (which were later resurrected in Robin).
"One day I called Bill and said, 'I have a new character called the Bat-Man and I've made some crude, elementary sketches I'd like you to look at.' He came over and I showed him the drawings. At the time, I only had a small domino mask, like the one Robin later wore, on Batman's face. Bill said, 'Why not make him look more like a bat and put a hood on him, and take the eyeballs out and just put slits for eyes to make him look more mysterious?' At this point, the Bat-Man wore a red union suit; the wings, trunks, and mask were black. I thought that red and black would be a good combination. Bill said that the costume was too bright: 'Color it dark grey to make it look more ominous.' The cape looked like two stiff bat wings attached to his arms. As Bill and I talked, we realized that these wings would get cumbersome when Bat-Man was in action and changed them into a cape, scalloped to look like bat wings when he was fighting or swinging down on a rope. Also, he didn't have any gloves on, and we added them so that he wouldn't leave fingerprints."
The Reinvention
Batman enjoyed a long period of success, which drew to a close in the early 60s. By 1964, sales of the comic had fallen drastically, and the company that had now become DC comics had plans to kill of Batman altogether – yeah. I know.
But, with a new look, a return to the detective origins of the comics, and of course the 1966 TV show starring Adam West, popularity skyrocketed. The comics followed the 'campy' nature of the TV show and people responded. But, when the show ended, Batman made another U-turn and moved away from that style and instead went once again back to its roots, portraying him as a 'grim avenger of the knight'.
Popularity continued to grow through the years following, with notable outings in the "Dark Knight Returns" series, as well as "Knightfall" providing more depth and variety to the already rich history of the Bat-Man.
Cue a series of movies, animated shows, and the introduction of the DCECU (or the DC Extended Cinematic Universe), and suddenly, here we are, burdened with a bum-chinned Batfleck.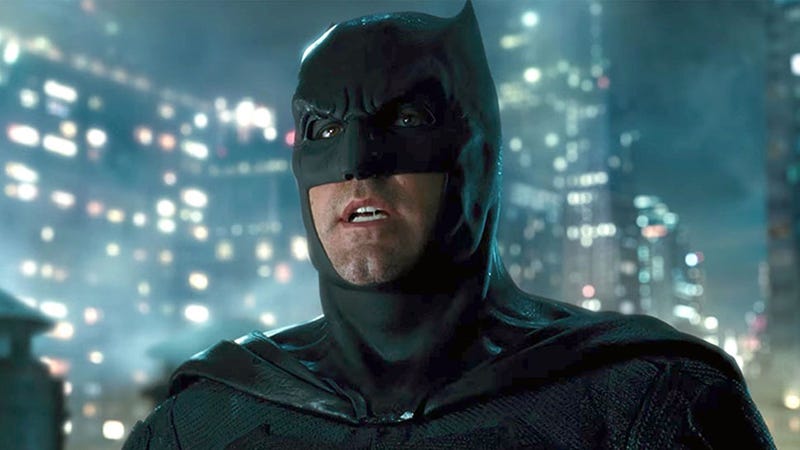 But – if you're able to repress that urge to never think about Batman again (we've all been there), then you might want to cast your eye over these awesome Bat-Tops and goodies we here at UGS have on offer – they come pre-Batfleck, so you're safe, don't worry!
Just click to check them out! Or, click here to see our full range of Batman awesomeness!